Want to try your hands with patchwork? Isn't that a challenge to break????? 
Let's take out this personality of yours to do some crafting,  Let's create a new patchwork headband.
I will lead you to step by step throughout the whole process. 
All you need are 2 old shirts or any other 2 kinds of fabrics that you don't use, it is time to pool them out of your wardrobe and turn them into a new piece to wear.  
Materials and Tools  
2 pieces of different fabrics in different colors
Jersey for the lining 
Bias binding 1m
Rubber 11cm length x 2.5 cm width
Scissors
Ruler
Safety pins
Fabric marker or a pencil
A sewing needle
A sewing thread
A sewing machine   
 Work Stage 
Cut 6 squares from different fabrics, 3 squares in one color and 3 squares in another color, sizes: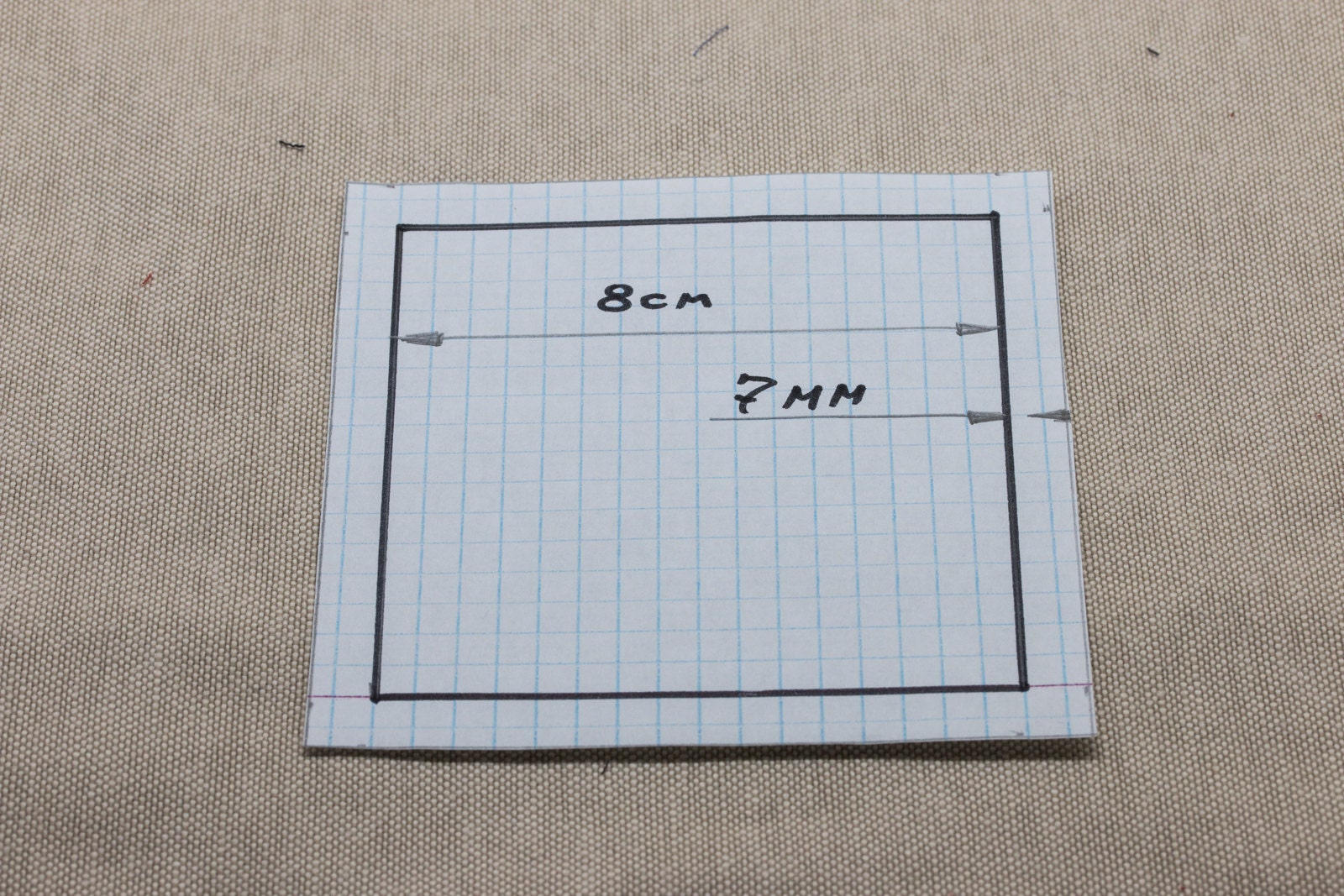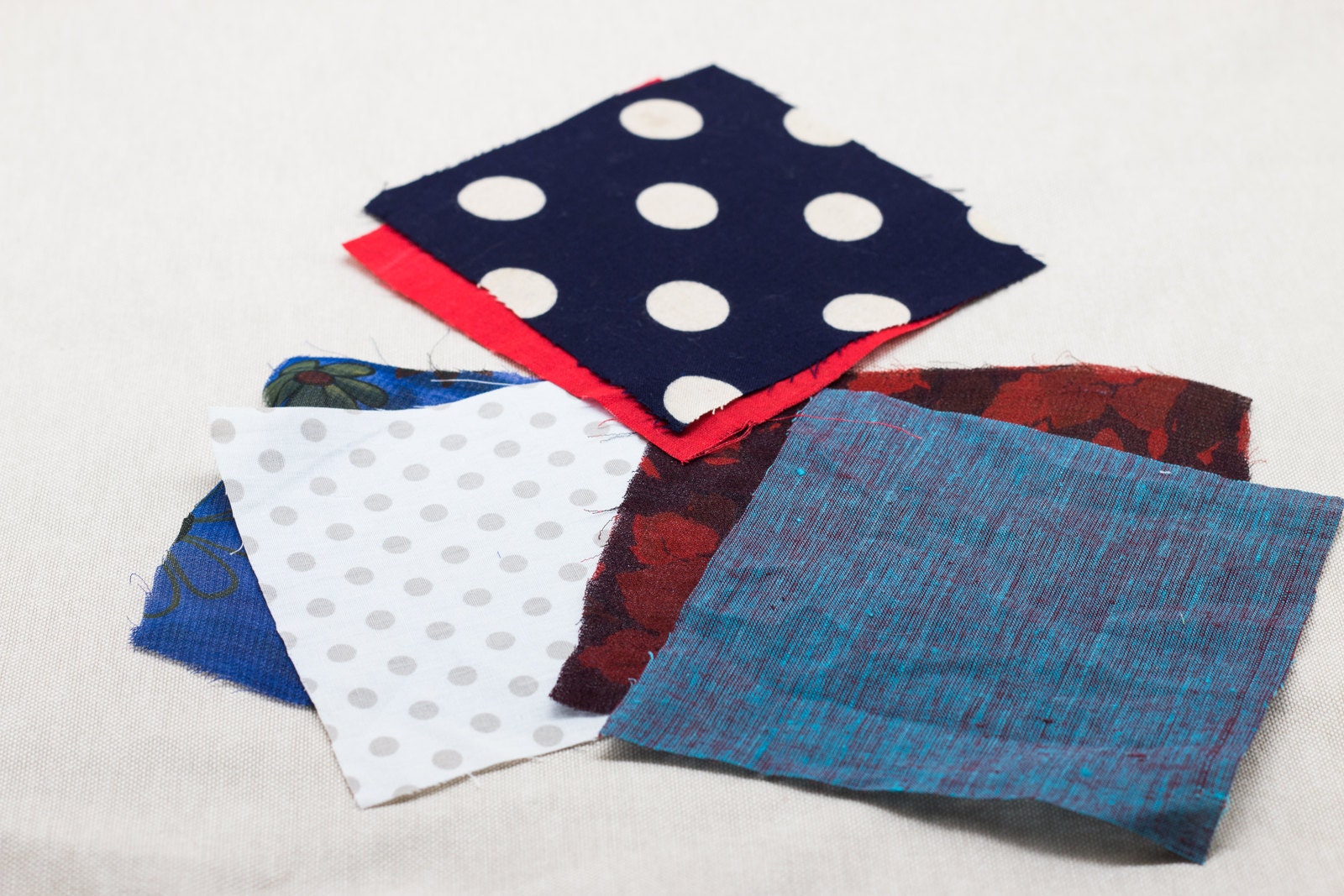 Fold 2 squares of different colors facing each other
Draw a line between the 2 opposite corners: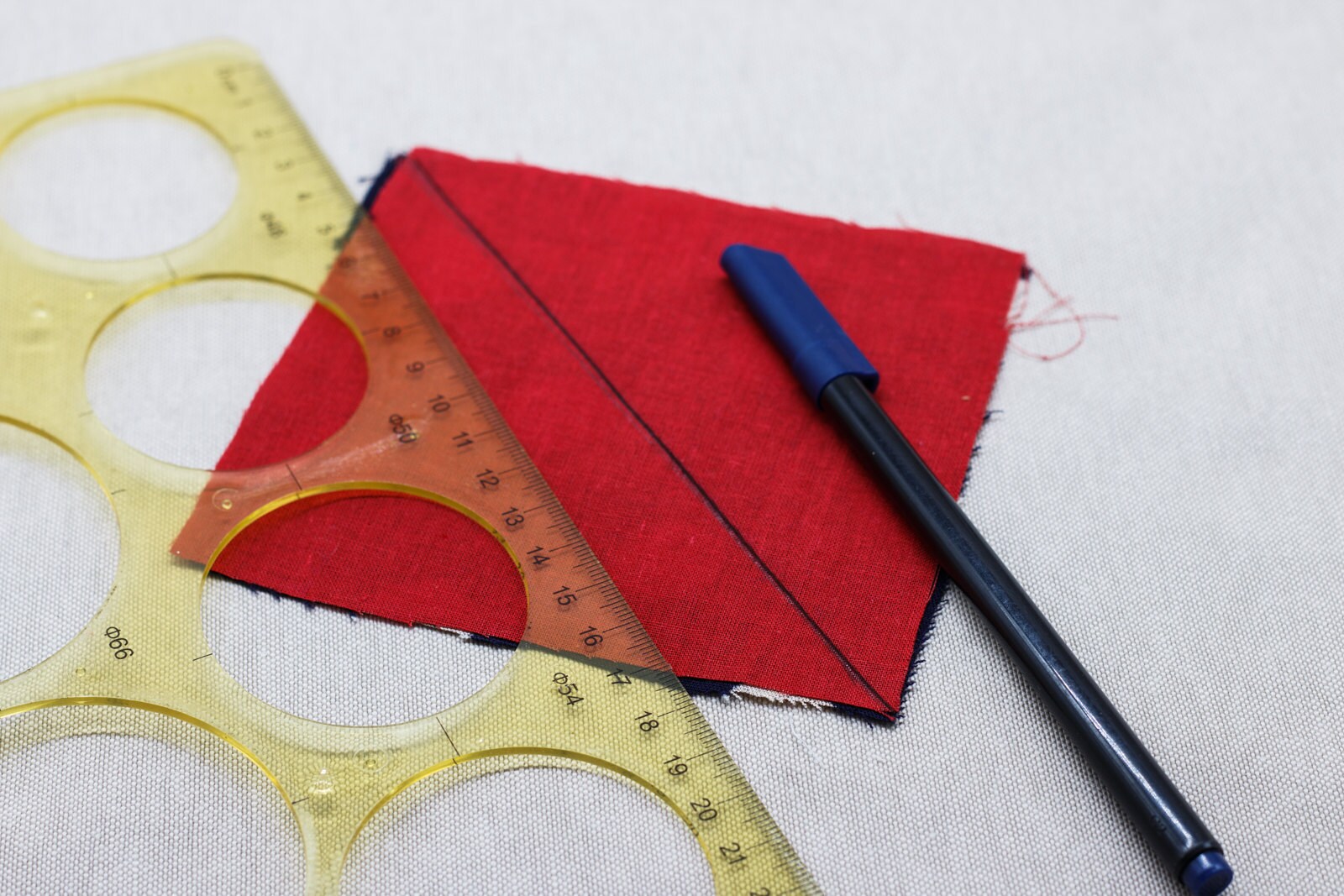 Stick pins in 2 opposite corners.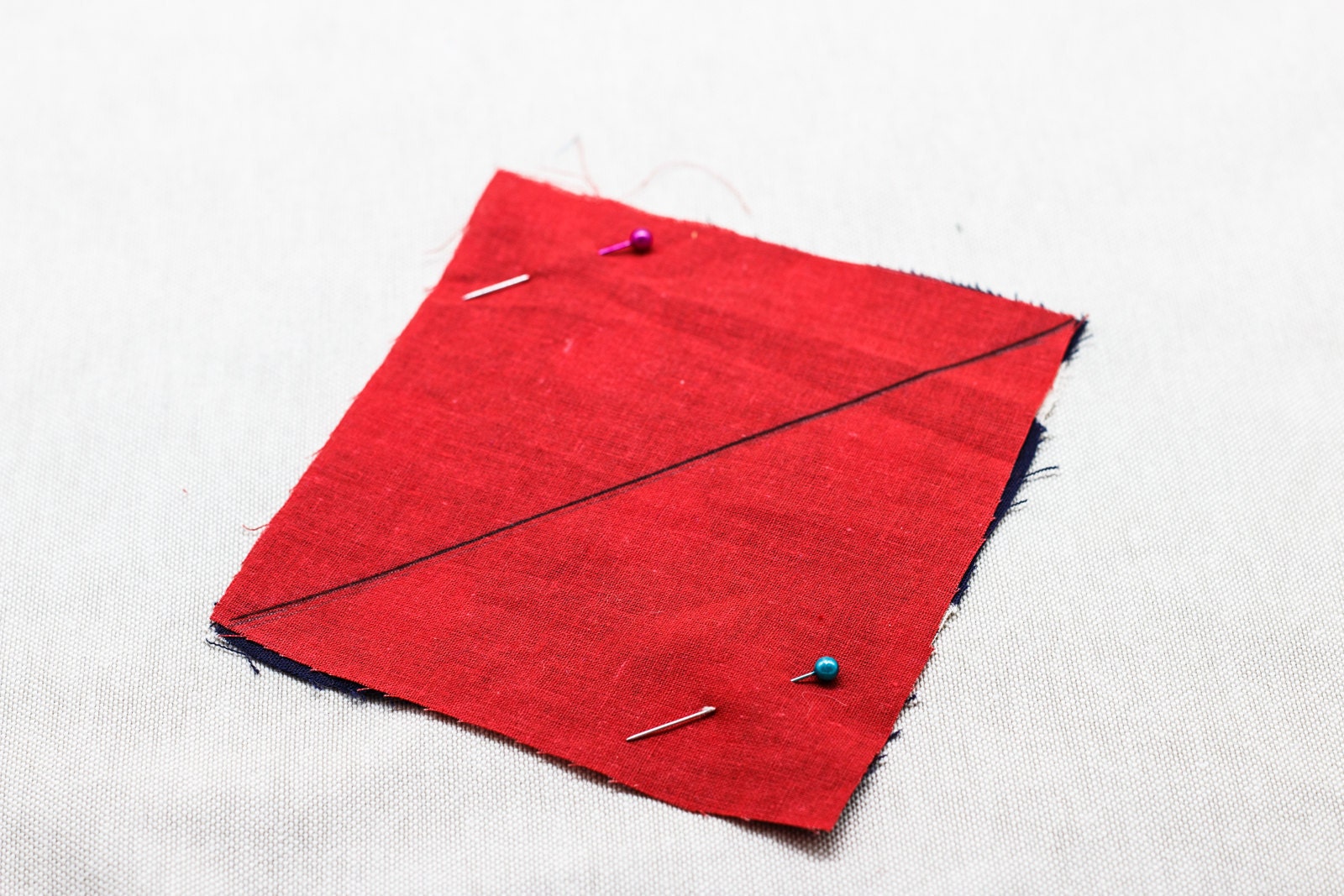 Measure your sewing machine feet size from both sides of the drawn line and sew 2 stitches along the line: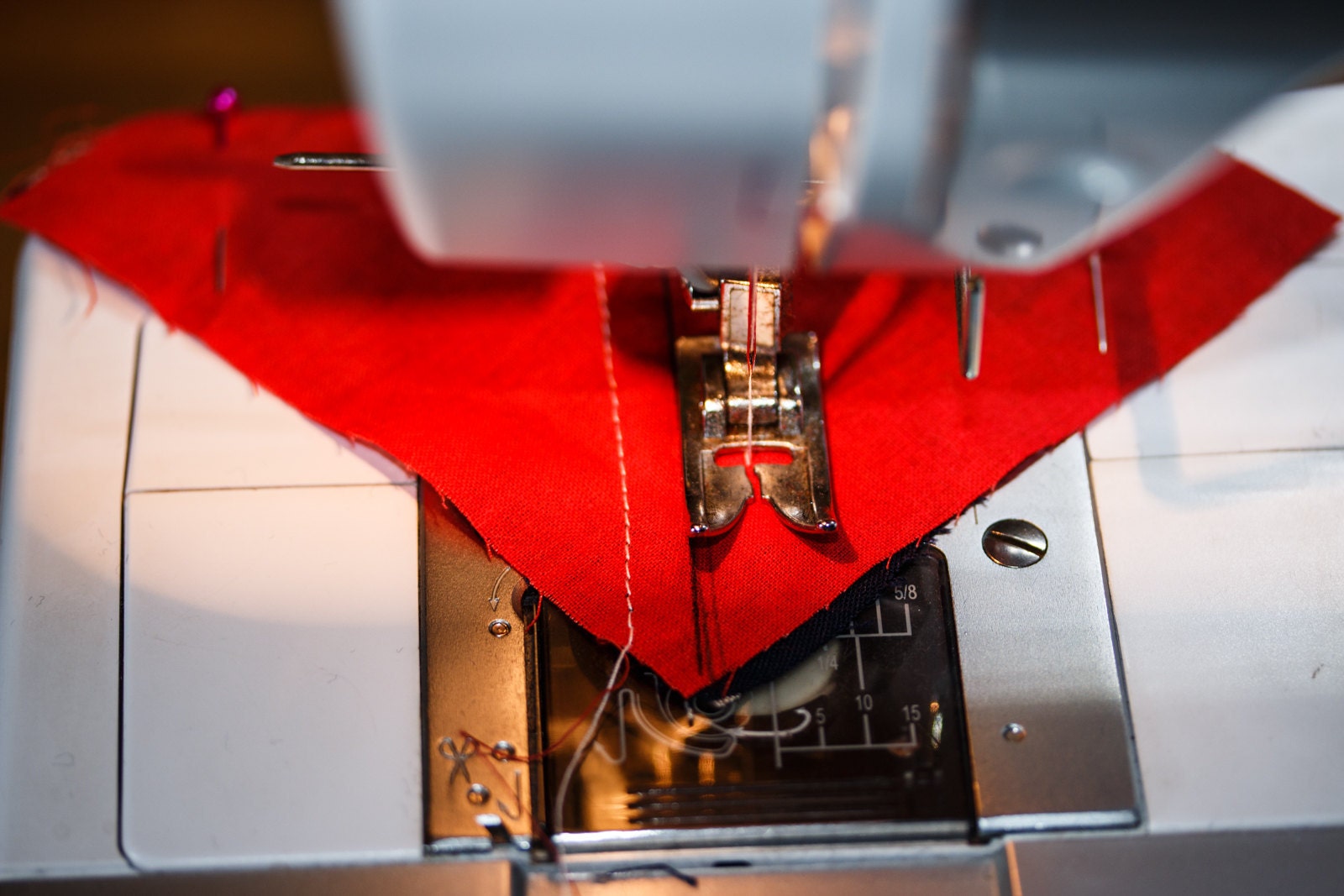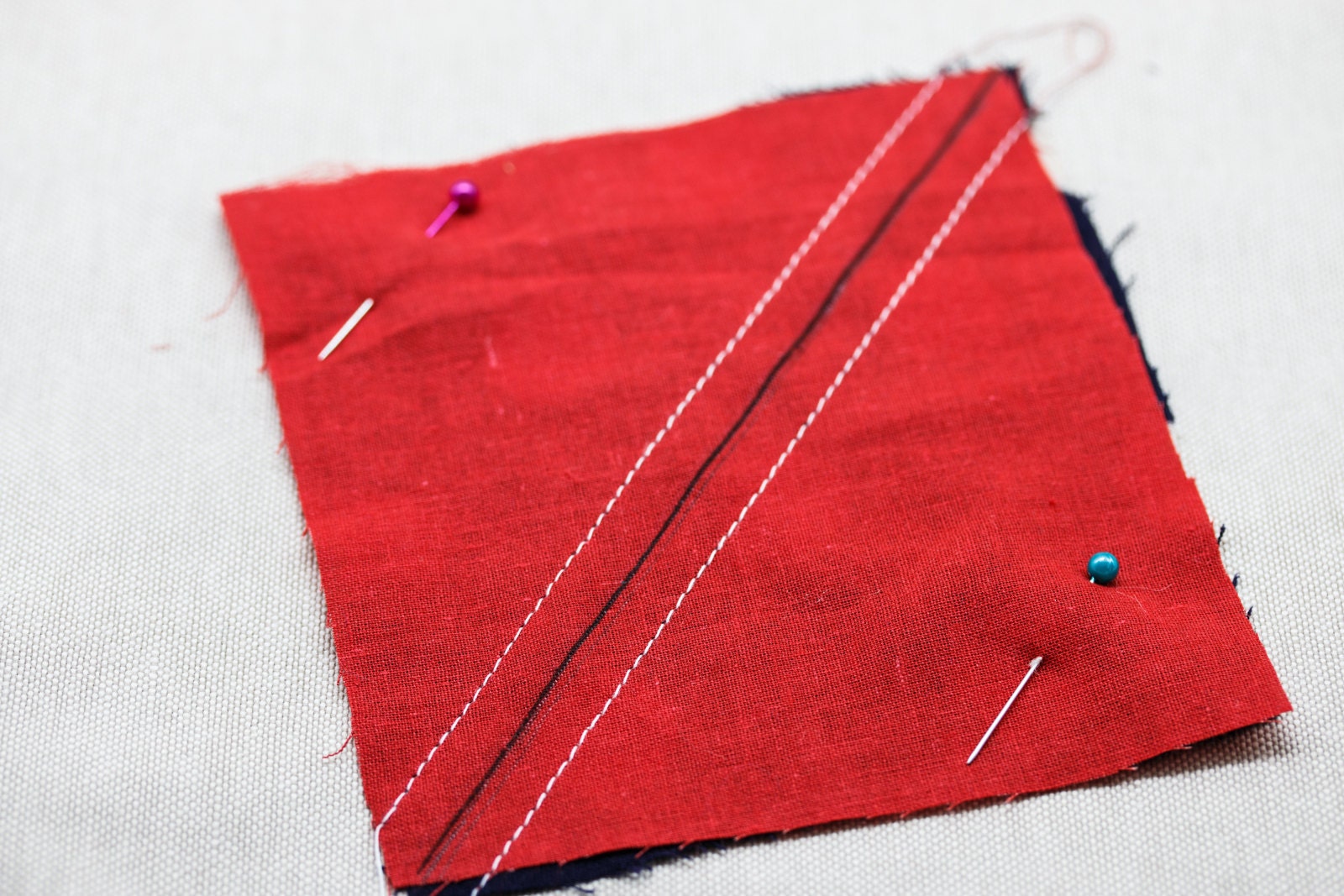 Cut exactly along the line and get 2 identical triangles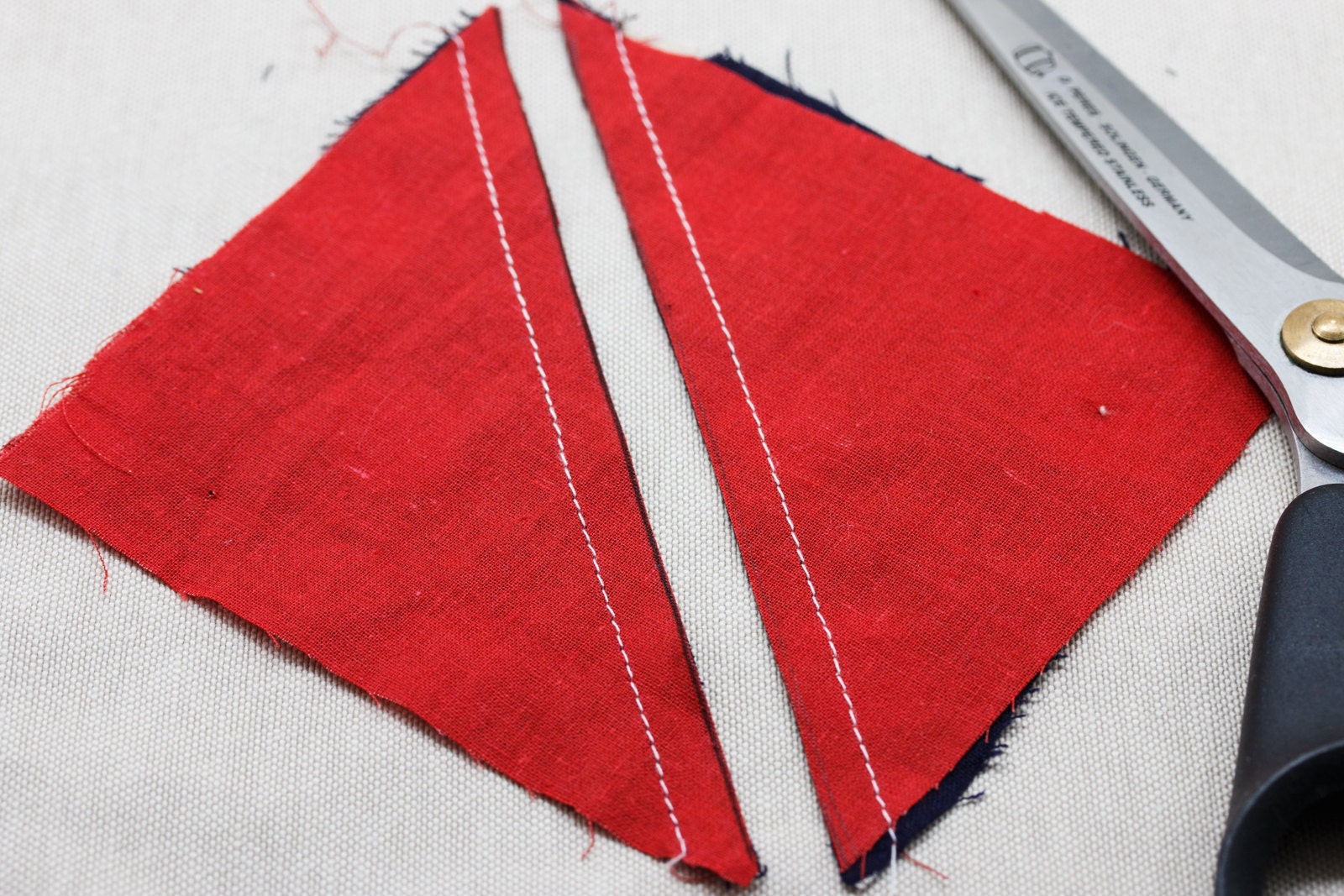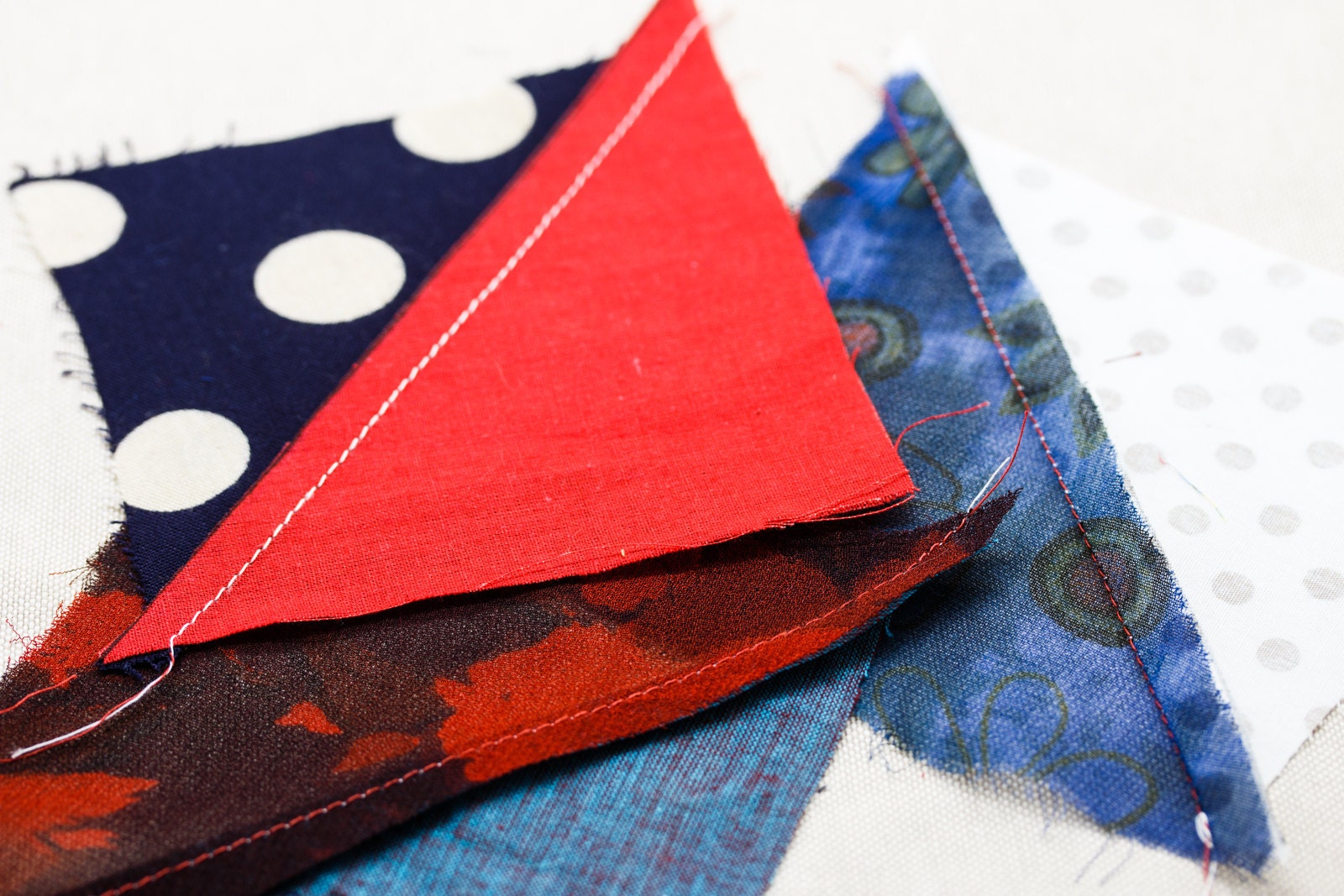 Open each triangle, you get 6 squares combined from 2 different colored triangles. 
Arrange these squares in the way you like and sew them together 
Did you get long strip? This is your headband front side. The length equal to your head circumference minus 10 cm (for the rubber) plus 2 cm (some extra for sewing the edges)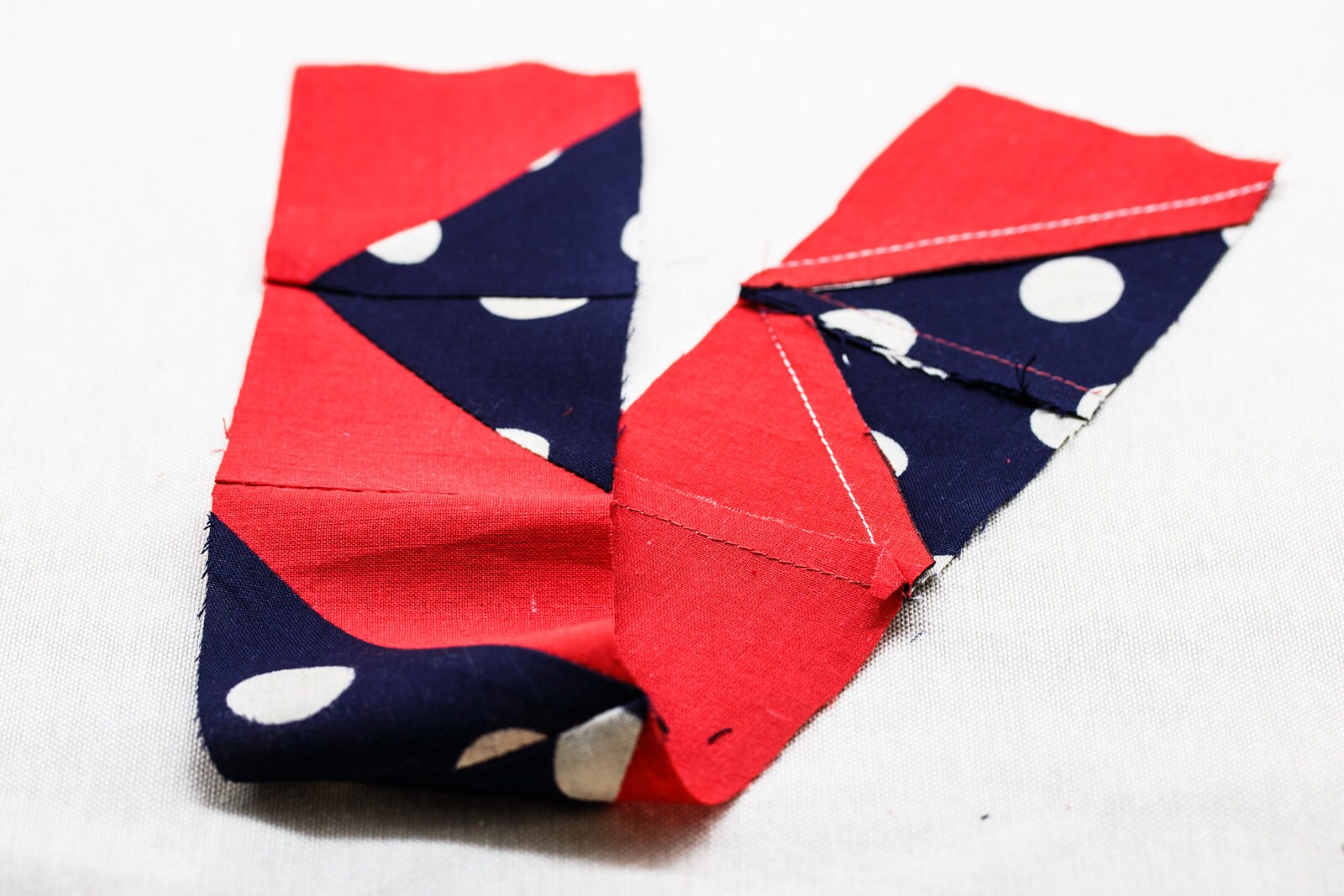 Prepare the lining it should be the same size as the strip prepared before.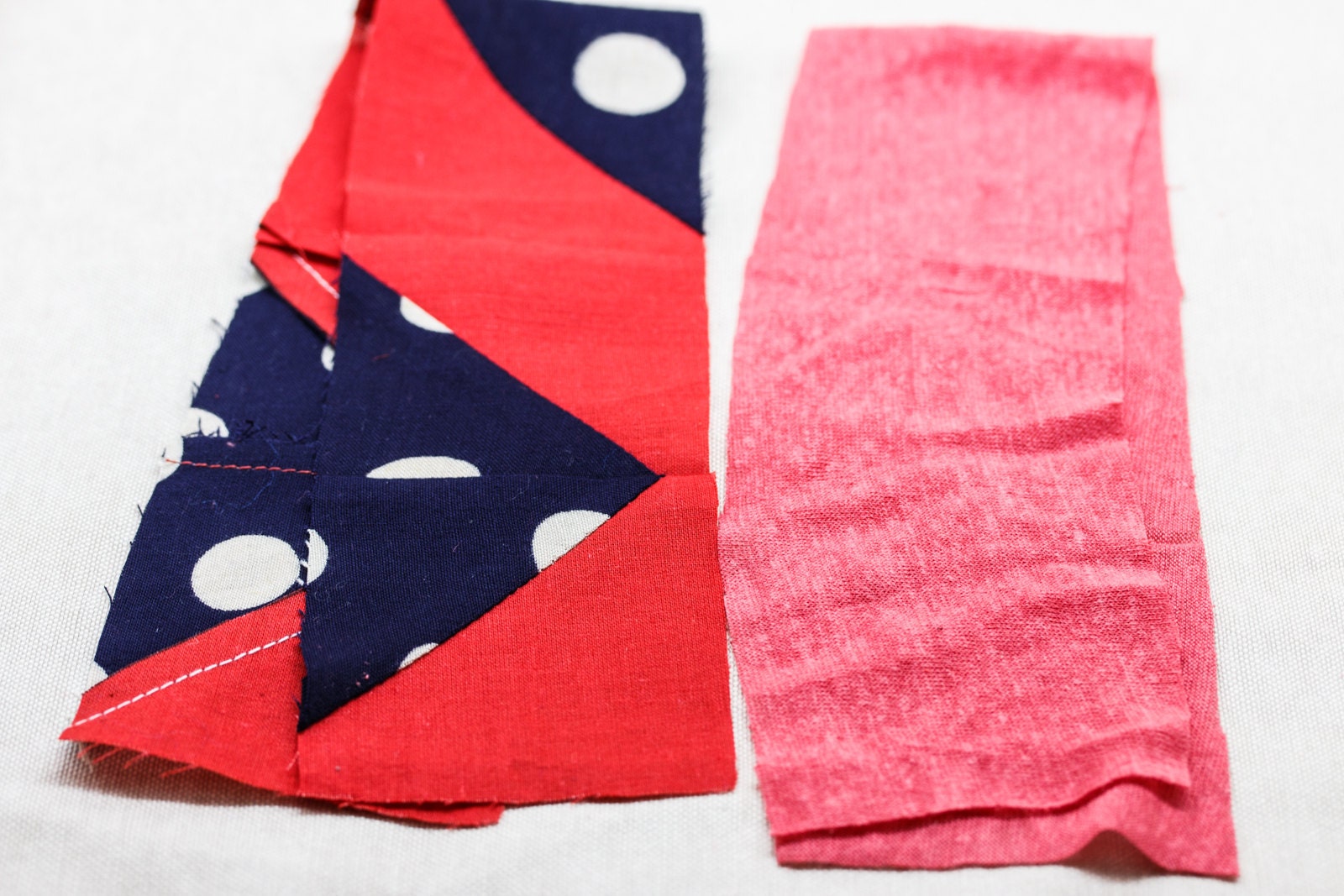 Fold the strip and the lining facing each other 
Sew both strip and lining on both sides with bias binding.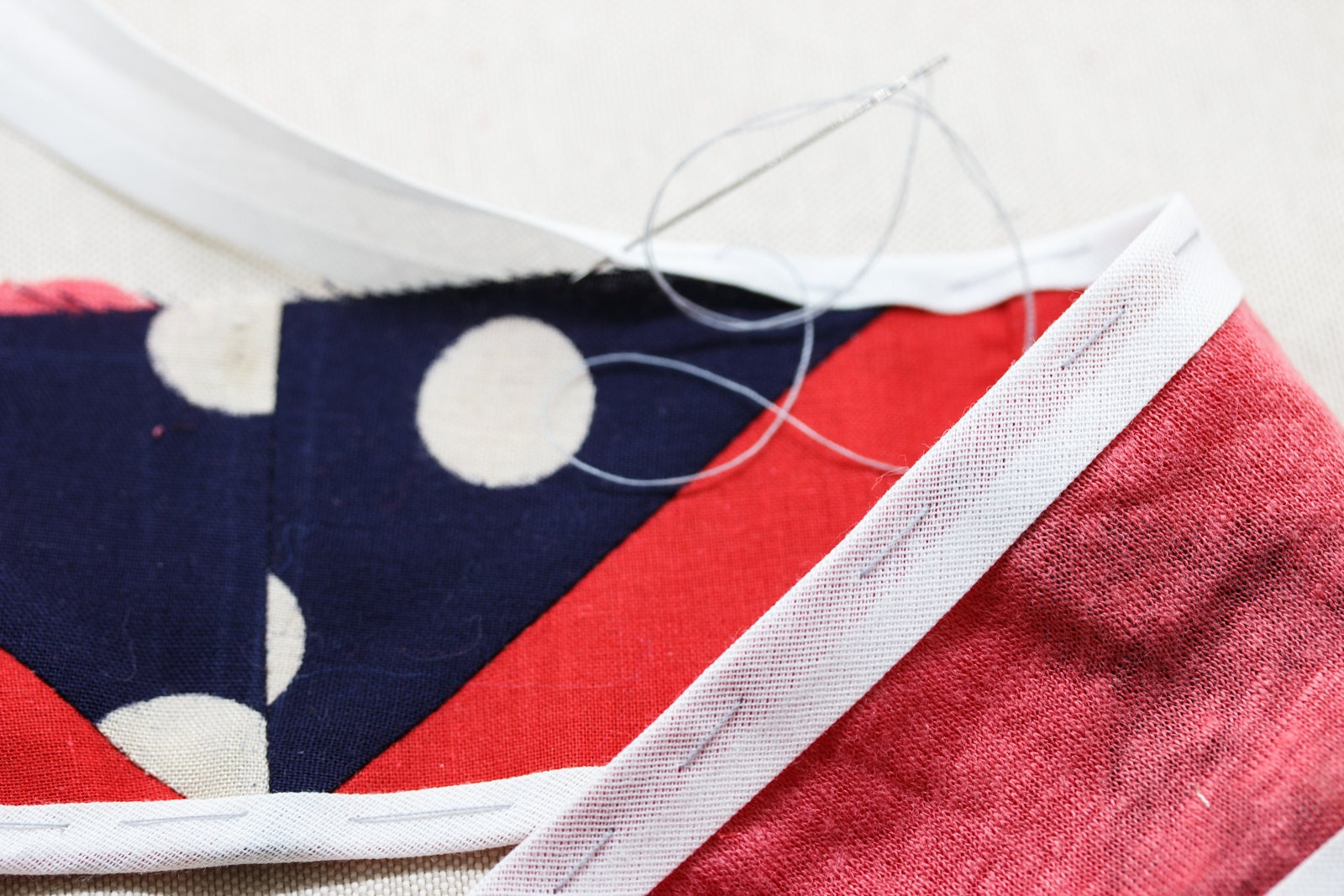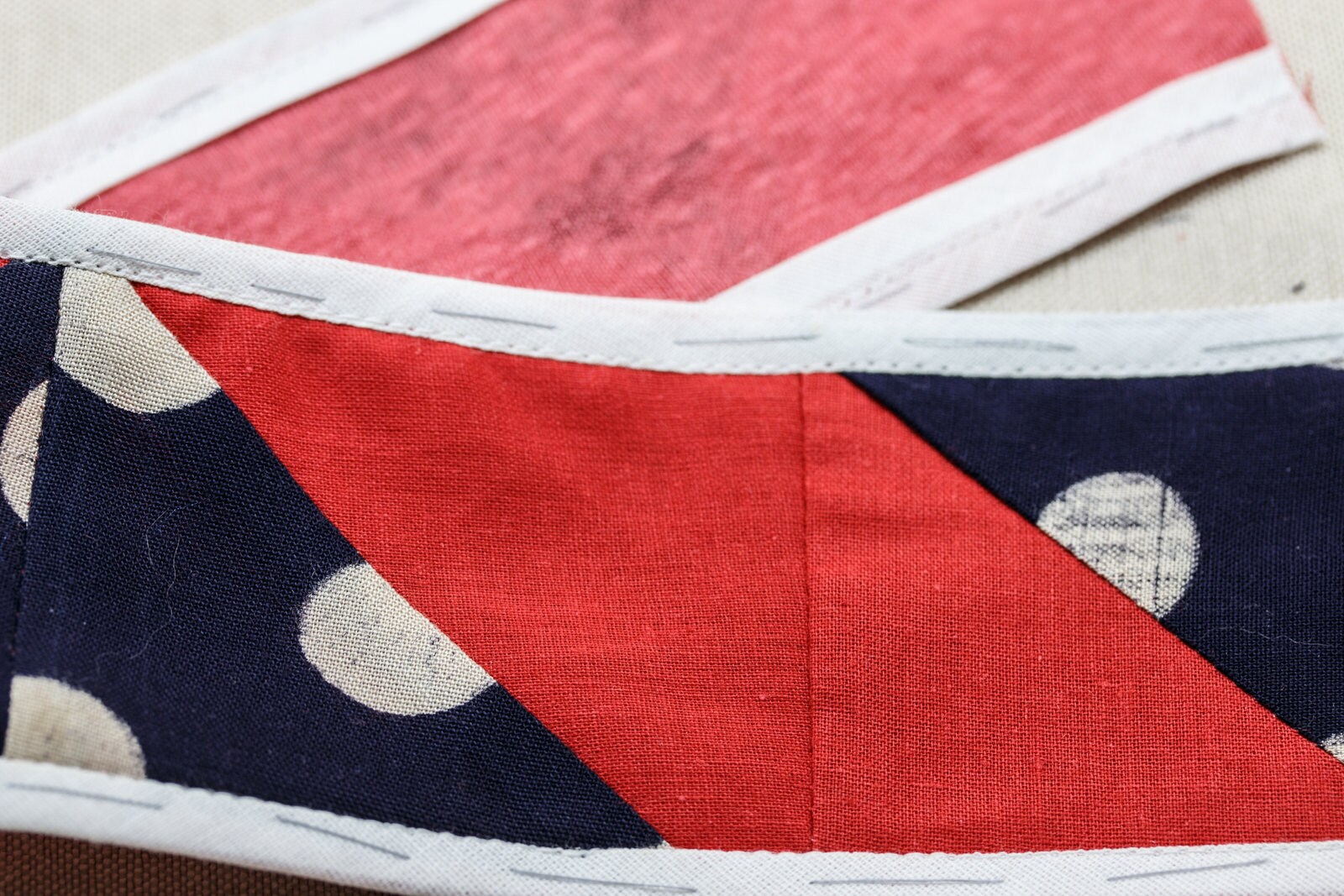 Prepare the rubber 11cm, cut the jersey fabrics 20 cm(length) x 15 cm (width)
Fold this piece in half, stitch with sewing machine and turn inside out. We get long pocket. 
Push the rubber into this pocket by using the safety pin 
Sew the pocket edges with sewing machine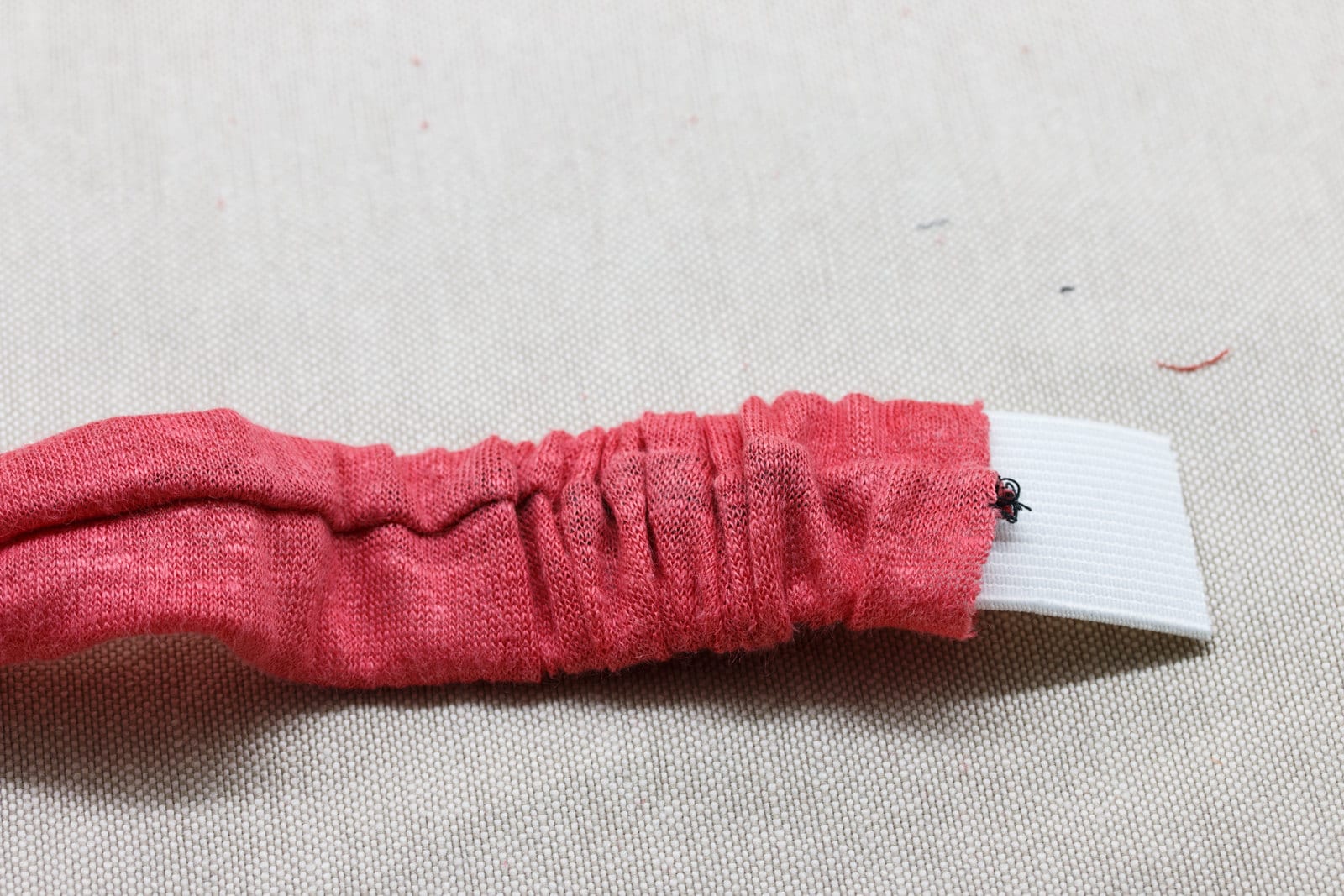 Put the rubber on the middle of headband front side :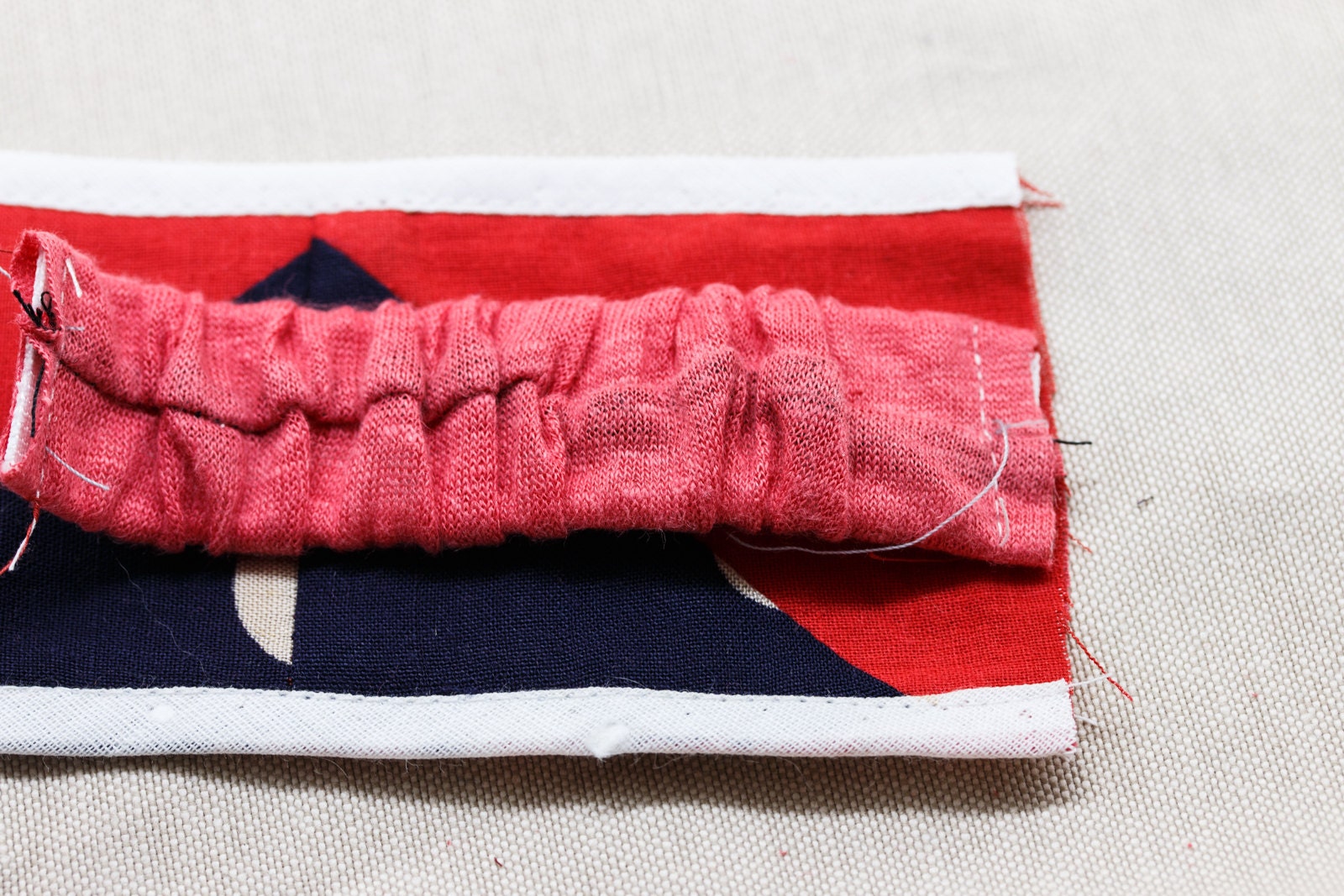 Fold the headband on the rubber from 2 sides and sew the headband ends  With the sewing machine.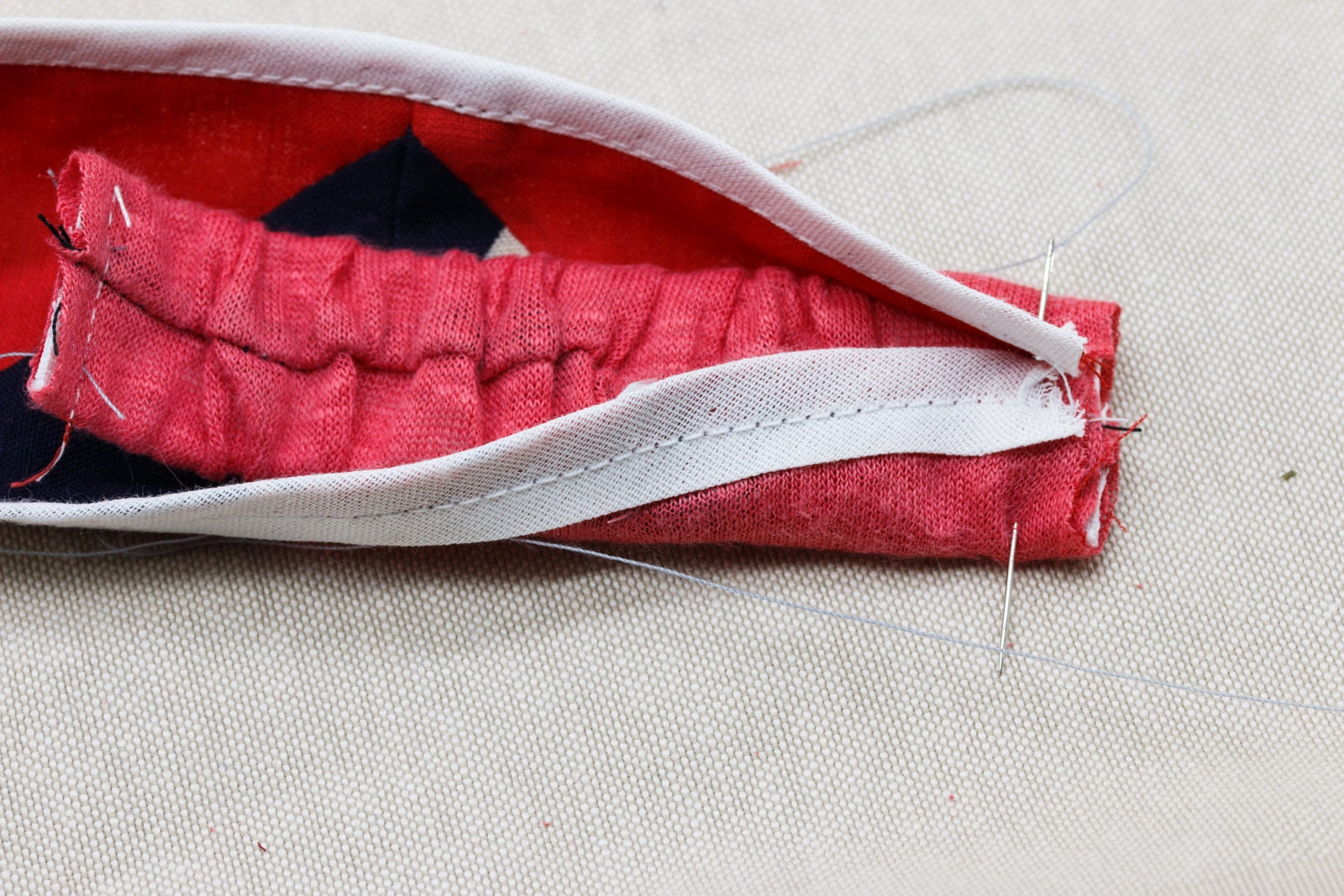 Do the same from other side: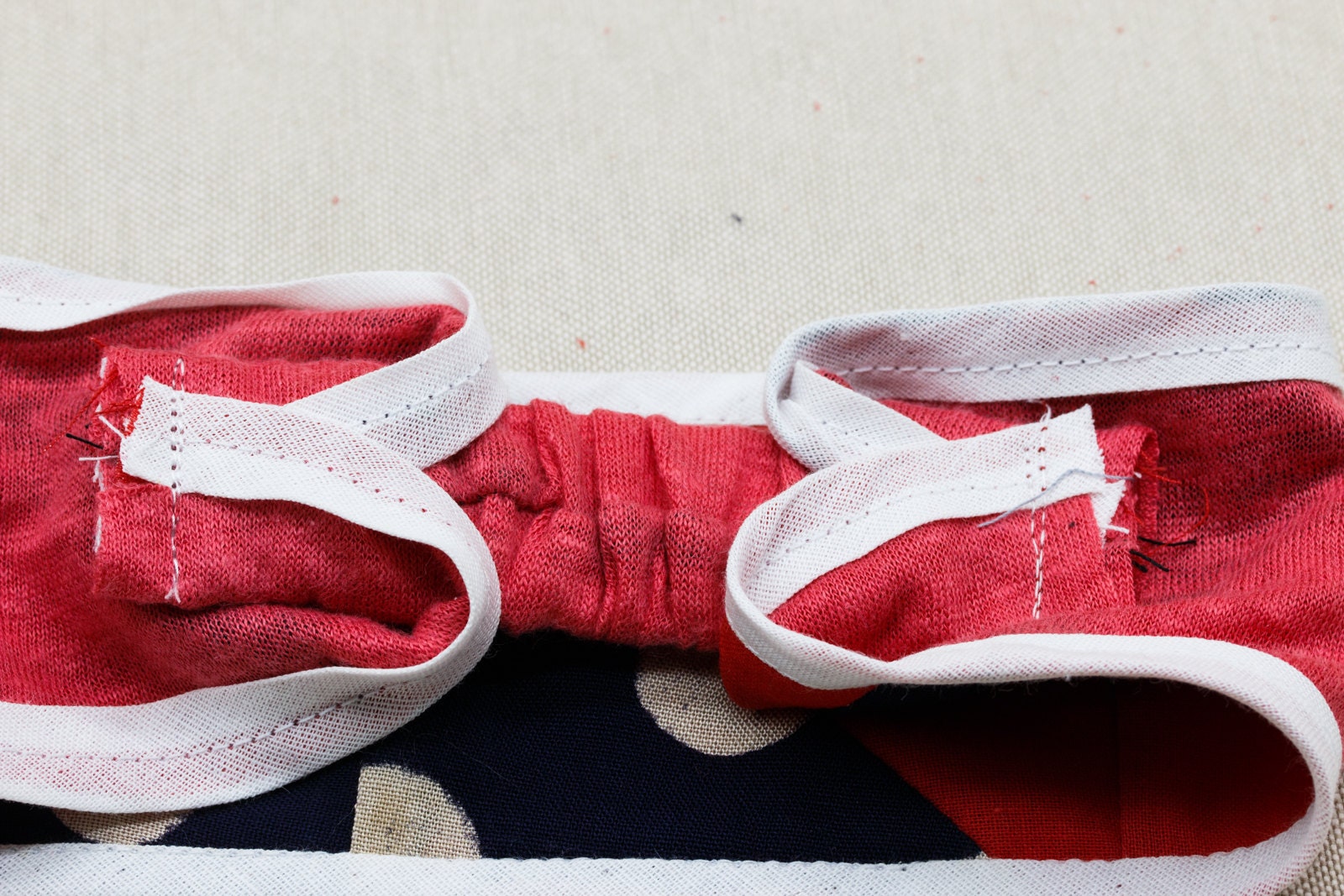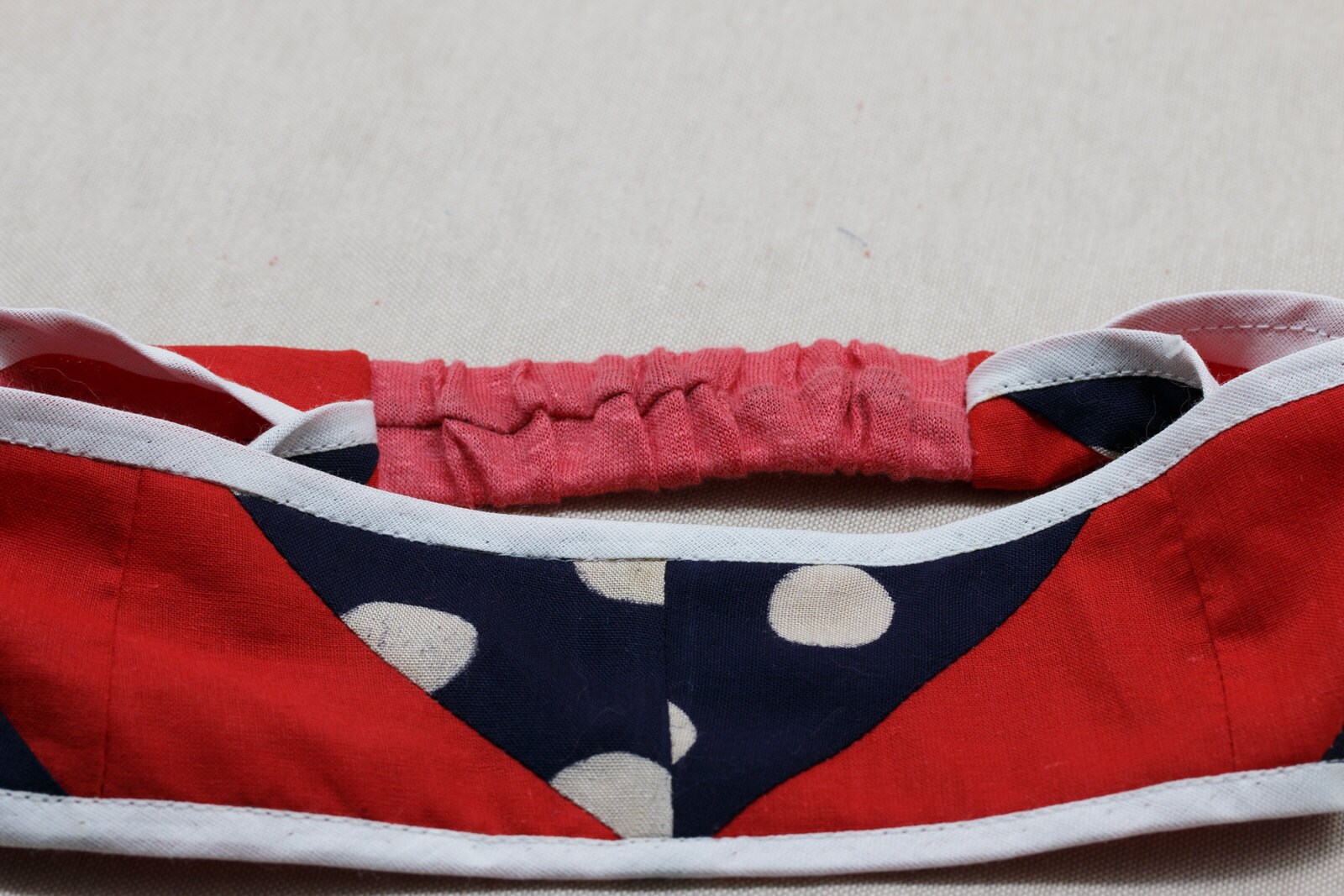 Turn the rubber inside out and straightened both sides: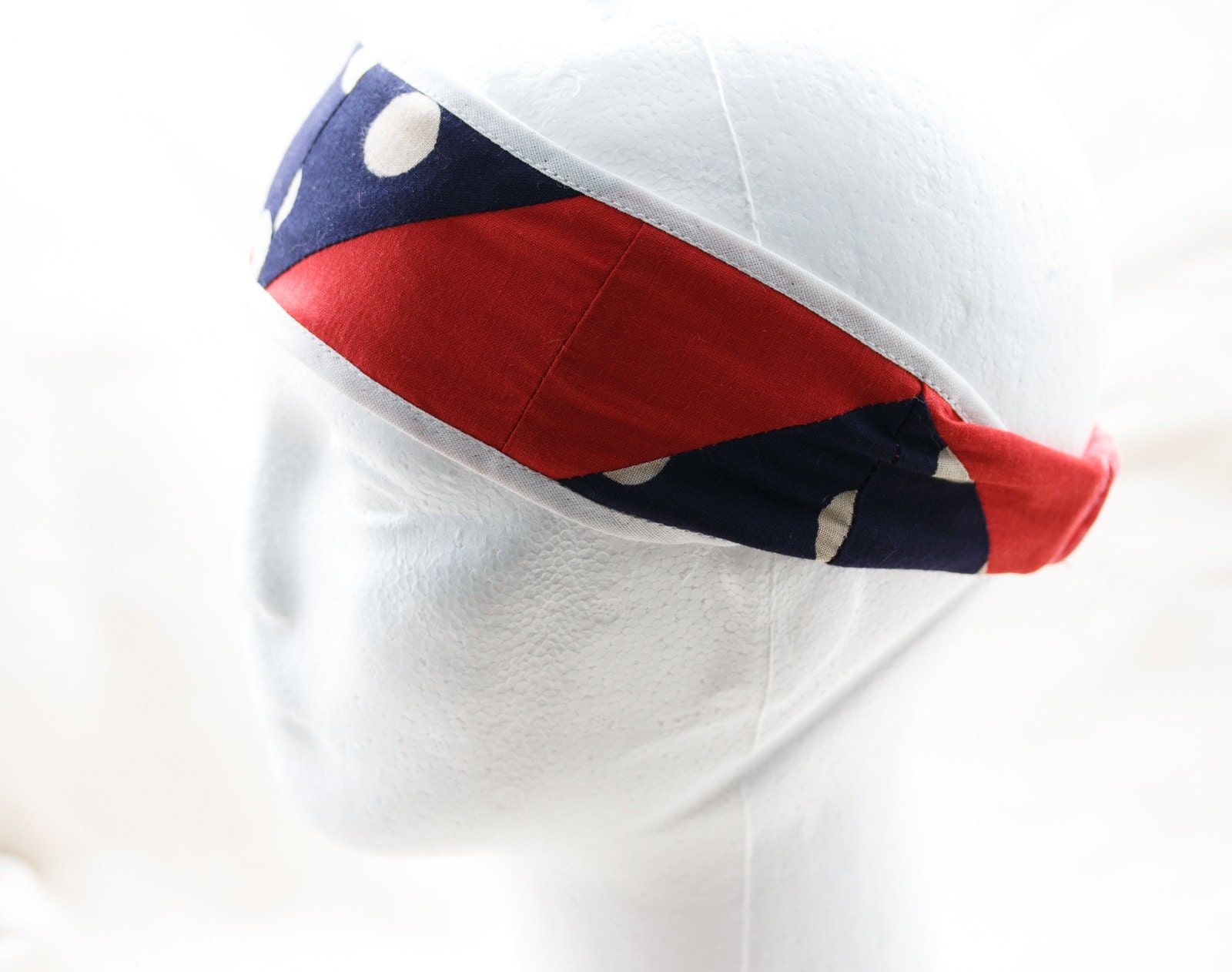 That's it! The Patchwork headband is ready! You can feel proud of yourselves!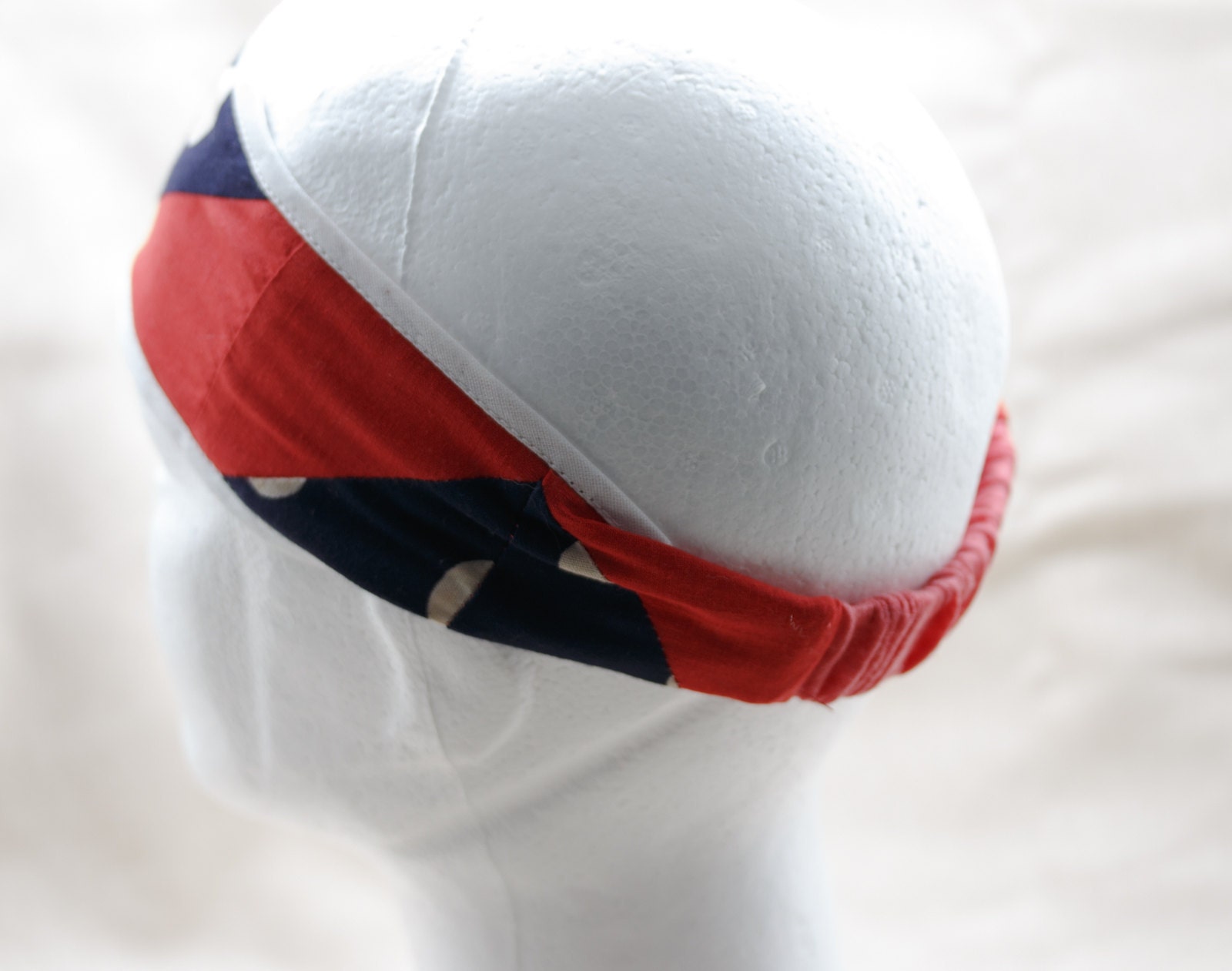 I have created few headbands in different colors. 
There is no limits for the fantasy.